. Farooq and Sarathy were among a large group of talented international researchers who won the award, and both professors have been CI
for many years.
The CI, which was established in 1954, works to facilitate the dissemination of research in combustion science and technology around the world. Members work to ensure combustion research is recognized as a "field of eminent societal importance that cuts across many scientific and engineering disciplines," according to the institute.
"The Research Excellence Award…is given to registered CI members who, in the opinion of the Executive Committee, have published excellent research papers that have had a major impact on the field of combustion science," the CI stated. "Impact is determined by several factors, one of which is the number of citations to papers that have been published in Combustion and Flame, PROCI, Combustion Science and Technology and Combustion Theory and Modelling."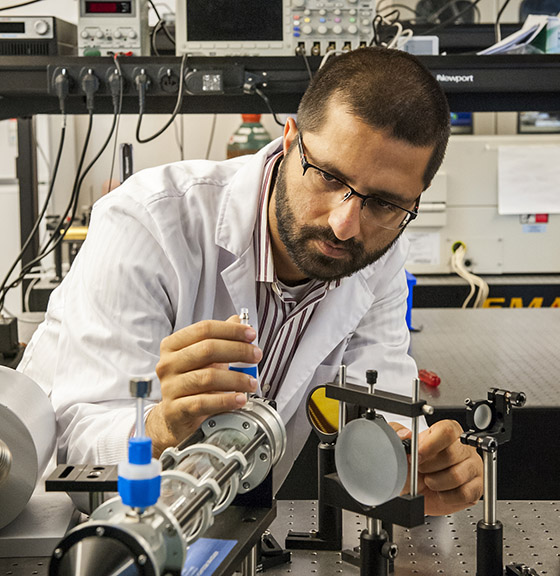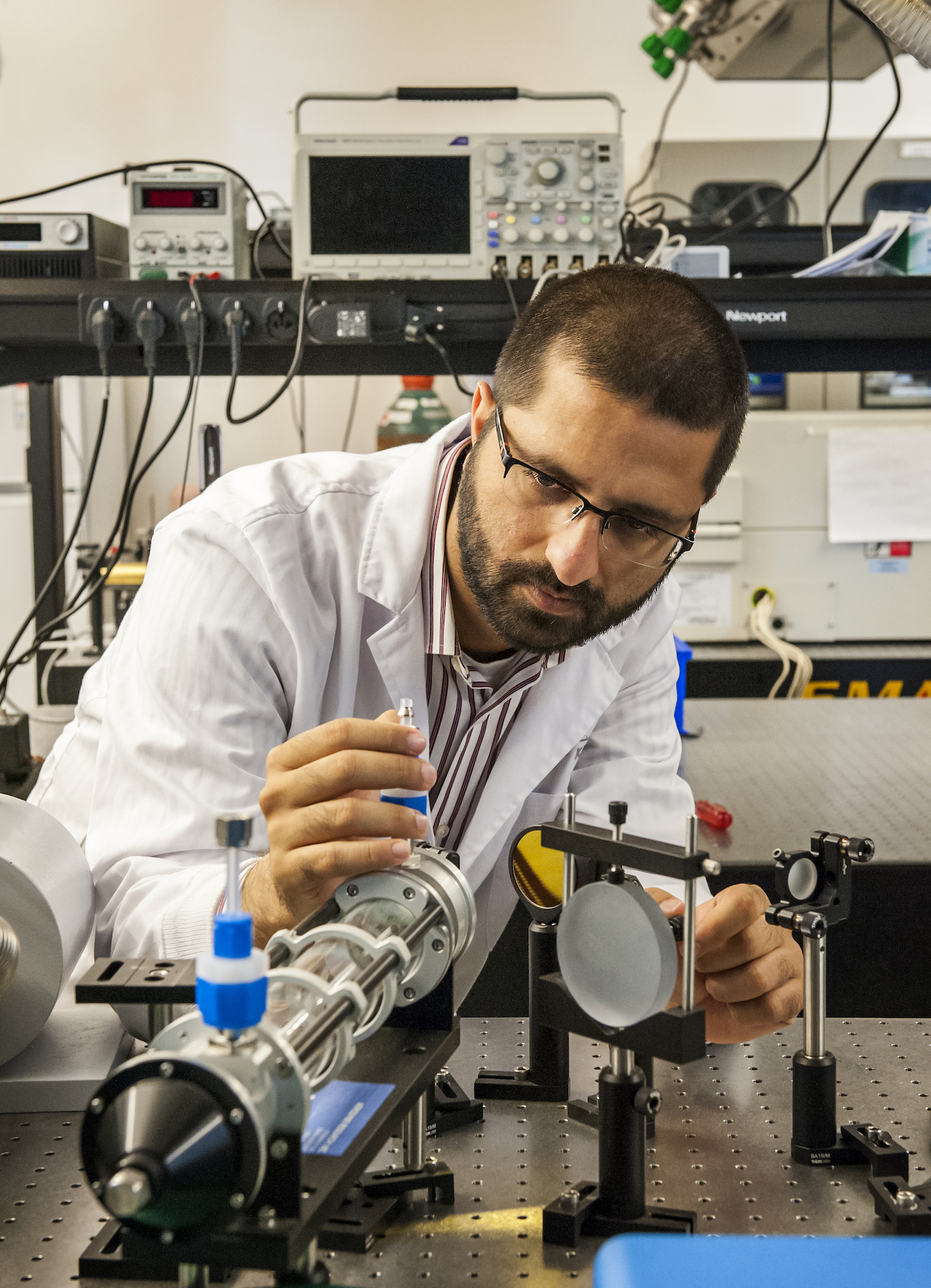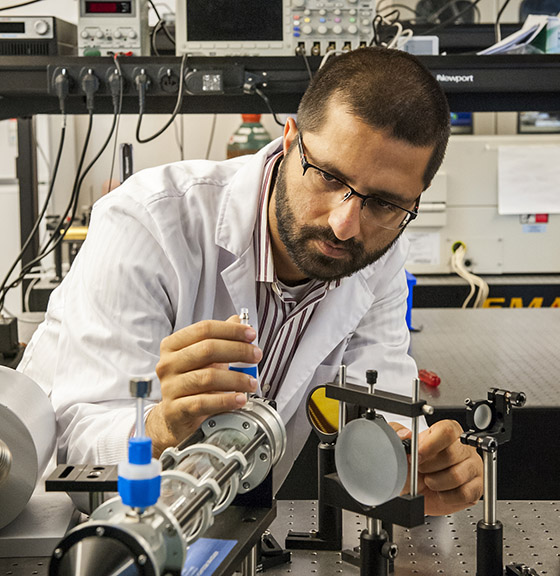 KAUST Associate Professor Aamir Farooq also received The Combustion Institute's Hiroshi Tsuji Early Career Researcher Award in 2019. Image courtesy of Aamir Farooq.
​
The award is the first for Sarathy from the CI and the second for Farooq, who received the institute's prestigious
Hiroshi Tsuji Early Career Researcher Award
in 2019.
"It is an honor to have received the Research Excellence Award from the CI, in particular because it is the inaugural version of the award," Farooq said. "I also feel very happy to have received the award alongside Mani Sarathy, as I have enjoyed excellent collaboration with him over the years."
"It is good to have international recognition for the research being done at KAUST," Sarathy added. "The award will help motivate all combustion researchers at KAUST to keep pursuing the highest quality research so we can continue to showcase our discoveries to the global community."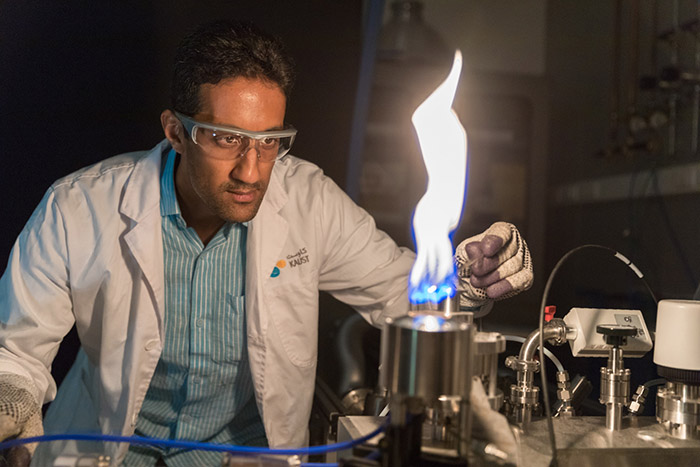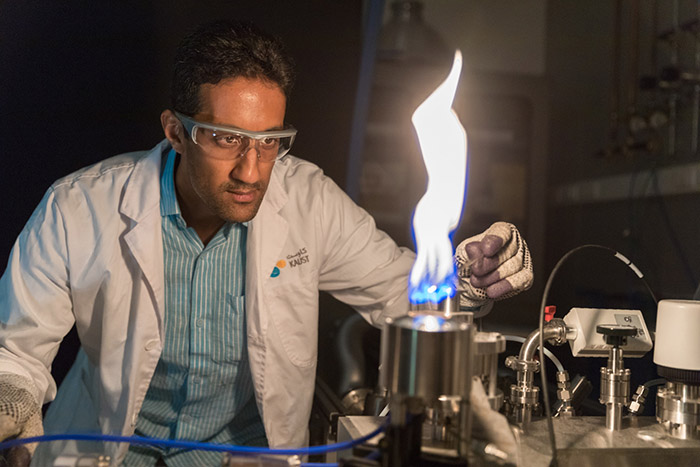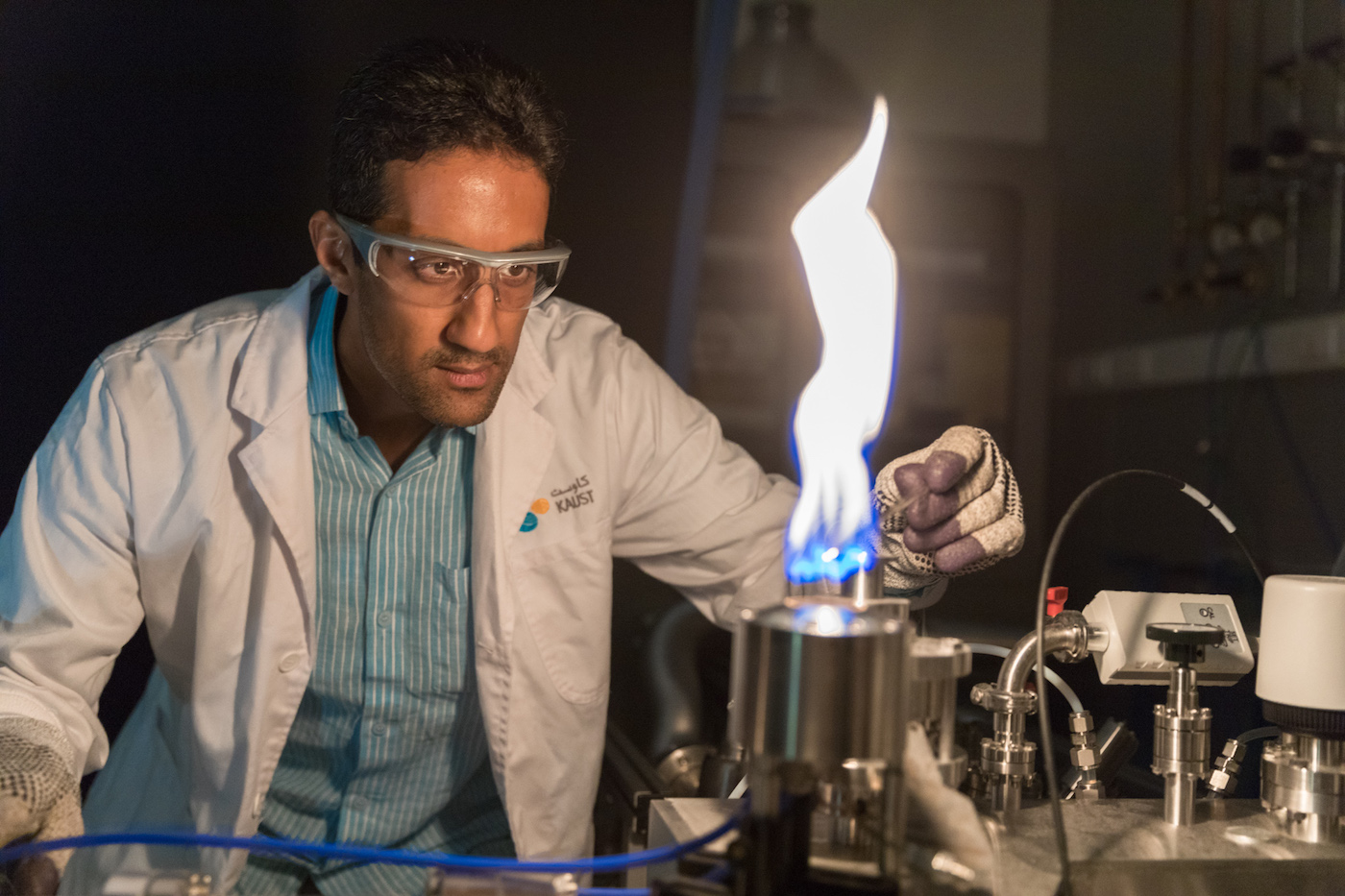 KAUST Associate Professor Mani Sarathy is also the associate director of the University's Clean Combustion Research Center. Photo by Helmy Alsagaff.
"Being recognized by your peers and/or the academic community provides a boost of energy and motivation," continued Farooq. "It gives some validation to previous research work and sets us up to pursue even more challenging topics in the future. I would like to dedicate the award to my research group at KAUST, as the group's members are the real stars and main recipients of the award."