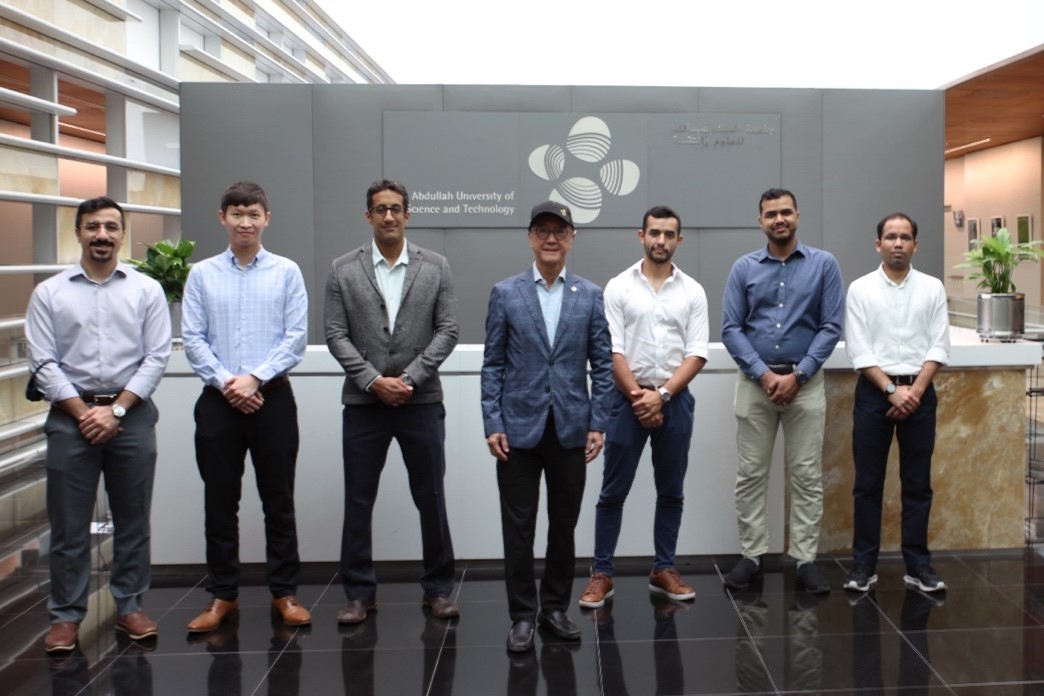 Insectum team with Tony F. Chan, President, KAUST
- Article by Raheena Abdurehim
Insectum led by Prof. Mani Sarathy among the top 5 at the $1 Million Omnipreneurship Awards Sustainability Challenge
In 2020, Tanmiah Food Company (TFC) together with the Ministry of Environment, Water and Agriculture and Al-Dabbagh Group, launched a grand challenge seeking new uses and processing technologies for the waste generated by their farms. They wanted to incentivize scientists and innovators to find ways to reduce carbon emission levels as a result of food production.
This $1 million Omnipreneurship Awards Sustainability Challenge focused on the question: "How can we convert waste from poultry farms into value?"
On March 15, the five finalists for the challenge were announced at the MENA Poultry Conference 2022 in Riyadh. They were Insectum and Polymeron from King Abdullah University of Science and Technology, Proteina from Egypt and the US, Greenfield from South Korea, and Shanghai Jiao Tong University from China.
Insectum - A Marriage of Nature and Science
Led by Mani Sarathy, a renowned scientist, professor, and the Associate Director of Clean Combustion Research Center, Inesctum is a team from KAUST committed to delivering sustainable solutions that bring carbon positive changes.
The team combined the natural waste management ability of Black soldier fly (BSF) with pyrolysis technology to provide a scalable, carbon-negative solution. It all started in 2017 when Prof. Sarathy, Tsu-Fang Hong, and Bruce Cowley started looking at ways to develop a BSF plant that would not require Feed (i.e. BSF larvae grown on waste) as an income stream.
in 2021, the #OmniAwards competition motivated the team to finally take the project off the shelf. They were successfully able to create a 'virtual, global facility' by mirroring the poultry litter samples obtained from Tanmiah Food Co., producing outputs including biofuels, lubricants, additives, Proteins, Chitin/ chitosan, Biochar & Bio-Oil.
The team is now focused on developing and commercializing the technology, with the mentorship of KAUST, and is planning extensive trials, addressing other substrates, in the UK and other international locations, which will be selected on ease of entry, and economic viability.
A unified proof-of-concept (POC) plant is currently being developed, at KAUST, which will be done in conjunction with trails on other substrates (including Dairy Sludge and Municipal Solid Waste) – which will provide accurate techno-economic data for future full-scale plants, and could lead to a global solution to problems inherent in current methods of managing organic substrates, and significant reduction in emissions and seepage into groundwater.
The minister for environment, water, and agriculture, Abdulrahman Al-Fadhli, will announce the winner in the coming days.